Our Clergy & Staff
"Those who preach must preach God's message; those who serve with the strength that God gives them, so that in all things praise may be given to God through Jesus Christ, to whom belong glory and power forever and ever."
– 1 Peter 4:11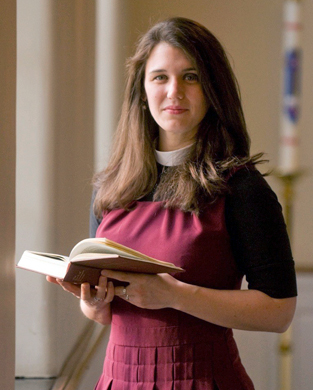 The Rev. Dr. Hillary D. Raining
Rector
610.642.8920 x11 • HillaryRaining@saintchristophers.org
Before answering the call to serve as Rector of St. Christopher's Church, Rev. Dr. Raining served as an Associate Rector at St. David's Episcopal Church in Wayne, PA. Prior to that she was as Assistant Priest at Trinity Church in Bethlehem, PA. She holds a B.A. with honors in Religion and Psychology from Moravian College, a Masters of Divinity from Yale and the Institute of Sacred Music and is a graduate from Drew University with a Doctorate in Ministry.
In addition to her educational background, she plays piano, classical violinist and Celtic fiddle. Rev. Dr. Raining has worked on many levels of Episcopal Church ministry, having served on several Diocesan and National Church committees. She regularly engages in ecumenical and inter-faith efforts. Her passions in ministry include pastoral care, reconciliation and helping to make known Christ's love to all. She has many hobbies like yoga, skiing, hiking, gardening and bee-keeping. She is happily married to Ken Raining who is a librarian. Together they have a beautiful daughter named Delia.
To learn more about Hillary, visit her personal website here.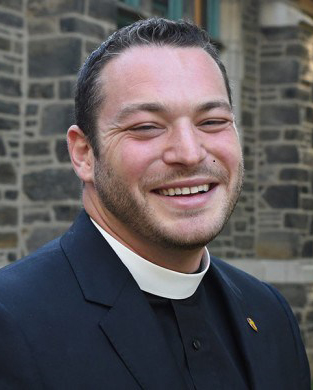 The Rev. Andrew Kellner
Associate Rector
610.642.8920 x16 • AndrewKellner@saintchristophers.org
Before joining the St. Christopher's Church team, Andrew served Saint Simon the Cyrenian Church, in the Point Breeze neighborhood of South Philadelphia. In addition to his position with St. Christopher's, he also serves as the Chaplain and Religious Studies Teacher at our Outreach partner, St. James School. Andrew lives with his husband David, on the historic campus of St. James the Less, in the Allegheny West section of North Philadelphia. He has a number of interests which include: hiking, cooking, baking, kayaking and spending time in his native Michigan.
Andrew is a graduate of Michigan State University and Luther Seminary, and has done additional theological studies at The General Theological Seminary of the Episcopal Church, and The School of Theology at Sewanee: The University of the South. Andrew also brings his experience of ministry, having served the Episcopal Diocese of Pennsylvania for seven years, founding and reinventing programs for children, youth, young adults and families.